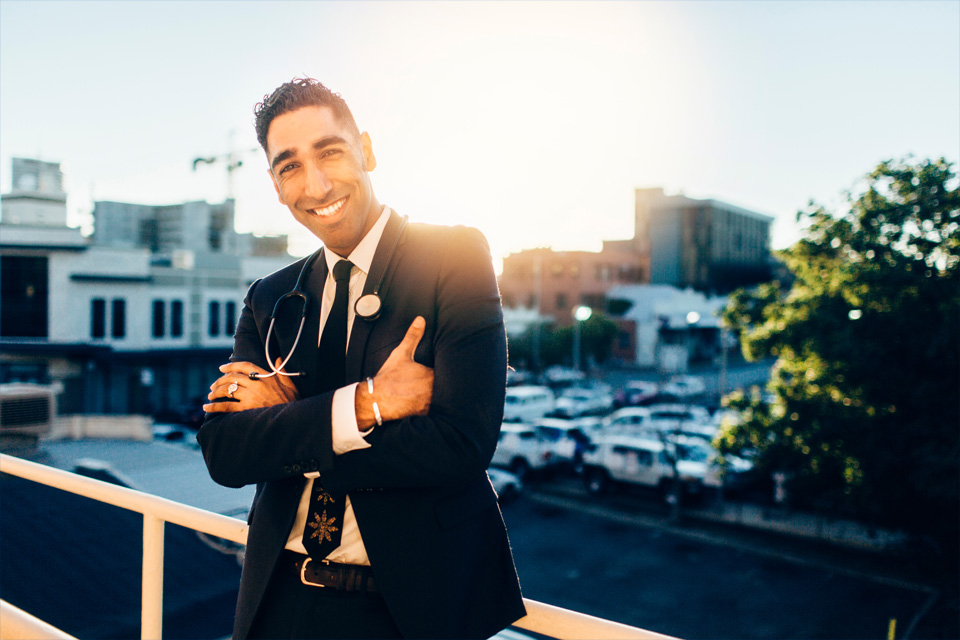 Dr Ahmed Z Kazmi
MBChB (Hons str) MRCP   MRCGP   FRACGP   DRCOG   DFSRH   DCH   DGM   Dip Clin Derm (Hons)
Hello! I am Dr Ahmed Z Kazmi and I am a British doctor based in London, England and Perth, Western Australia. Being born to migrant parents and having lived in Canada, Australia and the UK, I like to describe myself as a citizen of the world.
I obtained my undergraduate degree in Medicine & Surgery from The University of Birmingham. I undertook my junior doctor years in London and then completed GP training in my home county of Warwickshire.
I love medicine and studying and I passed the GP exam with the highest score in my year. Due to my dedication to medicine I simultaneously read for the physician exam alongside my GP studies and successfully completed the membership for the Royal College of Physicians achieving a score of 96% in the practical exam.
I currently work as a GP and specialty doctor in Dermatology in London.
I have diplomas in the following areas:
Obstetrics and Gynaecology (DRCOG)
Family Planning and sexual health (DFSRH)
Child Health (DCH)
Geriatrics (DGM)
Clinical Dermatology (Dip Clin Derm)
In addition to my clinical work I am always looking to spread positive empowering information about health and wellbeing. I love to get my message across in exciting ways, be it a radio interview, a YouTube tutorial, a written article, a talk at a conference or a stand-up comedy show!
I think patients aren't the only ones who need looking after and doctor wellbeing is something I love speaking on. For more information on my media and public speaking work please click here.
For fun I like to perform stand-up comedy and cabaret…but I can't help but make those a little bit medical too! For my reviews and upcoming shows please click here
I often use my performances as opportunities to raise awareness about serious issues and to raise money for charity. To read more about this please click here.
I hope you feel you know me a bit better now! Don't be a stranger, if you are looking for an interesting key note speaker for an event, or a medical professional opinion for your TV or Radio programme, please get in touch.